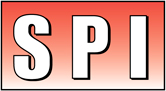 Sensor Products Inc. is a world leader in the niche field of tactile surface pressure and force sensors. The privately-held company was founded in 1990. Headquartered in Madison, NJ (USA).In addition Sensor Products has highly-trained, responsive sales representatives in 30 countries.
Sensor Products Inc.
Supplier Update Form
Use the form below to request updates to this supplier page listing.


Contact Information
300 Madison Avenue
Madison, NJ 07940 USA
Phone: 973-884-1755 x5826




Line through indicates
social medial link missing.