Research & Technical Papers
No Recent Research Postings.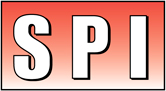 Sensor Products Inc. is a world leader in the niche field of tactile surface pressure and force sensors. The privately-held company was founded in 1990. Headquartered in Madison, NJ (USA).In addition Sensor Products has highly-trained, responsive sales representatives in 30 countries.
Sensor Products Inc.
Contact Information
300 Madison Avenue
Madison, NJ 07940 USA
Phone: 973-884-1755 x5826