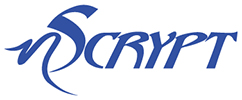 nScrypt designs and manufactures high-precision industrial Microdispensing and Direct Digital Manufacturing equipment with unmatched accuracy and flexibility. nScrypt has award-winning technologies and is thrived to provide complete solutions for various applications in electronics & packaging, 3D printing, life science and textile industries via cutting edge multi-materials, multi-processes and Factory in a Tool approach. nScrypt's headquarter is based in Orlando, Florida.

Advanced technology has the ability to connect two people miles apart, to mobilize people and enable them to do business in their offices, homes and cars, to protect our homes and our country, to diagnose and treat sickness, to entertain and teach. Simply put, advanced technology provides opportunities that were nonexistent a hundred, fifty, or even just five years ago.
nScrypt, Inc.
Supplier Update Form
Use the form below to request updates to this supplier page listing.


Contact Information
3251 Progress Drive, Suite D
Orlando, FL 32826
Phone 407-275-4720
Fax 407-275-4759




Line through indicates
social medial link missing.