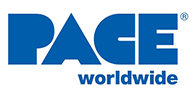 PACE Worldwide has been providing the most innovative, cost-effective solutions in hands-on soldering, rework and repair of advanced electronics to companies and government around the globe for well over 50 years.

Since the dawn of the modern electronics industry, PACE has played a key role in the development of groundbreaking products, training films, curricula, materials and electronic assembly standards, including several soldering, surface mount and thru-hole rework videos co-produced with the IPC and industry.
PACE Worldwide
Supplier Update Form
Use the form below to request updates to this supplier page listing.


Contact Information
346 Grant Road
Vass, NC 28394





Line through indicates
social medial link missing.