Research & Technical Papers
No Recent Research Postings.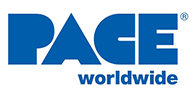 PACE Worldwide has been providing the most innovative, cost-effective solutions in hands-on soldering, rework and repair of advanced electronics to companies and government around the globe for well over 50 years.

Since the dawn of the modern electronics industry, PACE has played a key role in the development of groundbreaking products, training films, curricula, materials and electronic assembly standards, including several soldering, surface mount and thru-hole rework videos co-produced with the IPC and industry.
PACE Worldwide
Contact Information
346 Grant Road
Vass, NC 28394