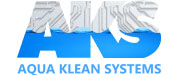 Aqua Klean Systems has been a local leader in electronics manufacturing equipment since 1996. Our company began with the design and manufacturing of deionized water recycling systems for the electronics industry. Shortly after, we started refurbishing, servicing, and selling used inline cleaners from all manufacturers with warranties.

Our goal at Aqua Klean Systems is to ensure our customers are extremely happy with both, our products and service. Our drive to provide the best products and service has allowed Aqua Klean Systems to triple in size within the last 5 years to meet the demands of our dynamic customer growth.
Presentations
No Presentations Currently Available.
Aqua Klean Systems
Supplier Update Form
Use the form below to request updates to this supplier page listing.


Contact Information
1265 S. Talt Ave
Anaheim CA 92806 USA




Line through indicates
social medial link missing.