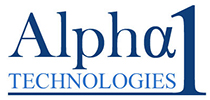 Alpha 1 Technologies, LLC is a global provider of Used and Rebuilt SMT Equipment, Through Hole Equipment and resources. We have worked in the industry since 1984 combining our experiences with Contract Manufacturers, OEM's and Used Equipment Dealers.

Alpha 1 Technologies, LLC can provide full frame up rebuilds at our facility in Binghamton, NY. We supply our customers with information needed not a sales pitch, and service before and after the sale.
Presentations
No Presentations Currently Available.
Alpha 1 Technologies, LLC
Supplier Update Form
Use the form below to request updates to this supplier page listing.


Contact Information
60 Franklin Ave.
Binghamton, NY 13901 USA




Line through indicates
social medial link missing.