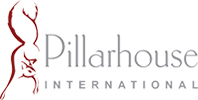 Pillarhouse is a leading force in the selective soldering industry, dedicated to the ongoing development of pioneering technologies to reflect and match the needs of an ever-changing marketplace.

Offering a wide range of machine options to cover the complexity of global demand for electronics production, Pillarhouse combine engineering experience, software development and future thinking to provide cost effective and reliable selective soldering machines and equipment.

Pillarhouse International Ltd
Supplier Update Form
Use the form below to request updates to this supplier page listing.


Contact Information
Pillarhouse International Ltd
Rodney Way
Chelmsford
Essex CM1 3BY
England
Tel +44 1245 491333

Pillarhouse USA Inc.
201 Lively Blvd
Elk Grove Village
IL 60007
United States
Tel. +1 (847) 593 9080

Pillarhouse (Suzhou) Soldering Systems Co., Ltd
11 Yuanqi Road
Xiangcheng, Suzhou
China 215131
Tel. +86 512 65860460




Line through indicates
social medial link missing.