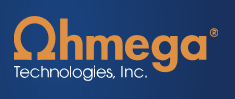 For five decades OhmegaPly has been used in a variety of electronic devices, spanning a broad spectrum of the Electronics Industry. Applications range from consumer electronics (smart phone MEMS microphones) to aerospace and defense electronics (satellites, space probes, missiles and fighter aircraft).

OhmegaPly's strength has been its ability to be used in a variety of new ways in new applications. OhmegaPly acts like a resistive "blank slate" – providing the PCB designer with a key tool for addressing contemporary electronic issues requiring passive resistors or resistive films.
Presentations
No Presentations Currently Available.
Ohmega Technologies, Inc.
Supplier Update Form
Use the form below to request updates to this supplier page listing.


Contact Information
Your Address Information is missing.




Line through indicates
social medial link missing.