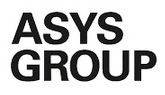 The ASYS Group is a leading manufacturer of process handling systems for the electronics and photovoltaic industries. The product range includes Handling, Marking Systems, De-paneling Systems, Final Assembly solutions, and EKRA Screen Printers for the SMT, Semi-Packaging, Solar, and Hybrid markets.

Headquartered in Germany, the ASYS Group develops, manufactures and markets high quality and innovative products worldwide in more than 40 countries, Transforming Ideas Into Solutions!


Presentations
No Presentations Currently Available.
ASYS Group Americas Inc.
Supplier Update Form
Use the form below to request updates to this supplier page listing.


Contact Information
Your Address Information is missing.




Line through indicates
social medial link missing.