Research & Technical Papers
No Recent Research Postings.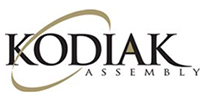 Kodiak Assembly Solutions, is an Electronic Manufacturing Services company based in Austin, Texas. We provide printed circuit board (PCB) assembly, test and integration services to companies throughout North America. At Kodiak Assembly, we have developed solutions in our electronics manufacturing services with our customers' business goals in mind. Our strength lies in our experienced team, state-of-the-art machines, clean facility, and our quality-centered processes.
Kodiak Assembly Solutions LP
Contact Information
2400 Grand Avenue Parkway
No. 103
Austin, TX 78728