Research & Technical Papers
No Recent Research Postings.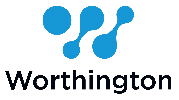 We're Worthington Assembly Inc. (WAi) a quick turn electronics manufacturer in South Deerfield, MA.

We're proud of who we are and proud of what we've built. We have employees working for us who have been here 12, 15, even 25+ years. They are skilled and adept at what they do. They're flexible and willing to adjust to the growing demands placed on them by our customers and our competition. That's the only kind of people you can have working for you if you wanted to stay in business 40+ years.
Presentations
No Presentations Currently Available.
Worthington Assembly Inc.
Contact Information
14 Industrial Drive East
South Deerfield, MA 01373 USA