Research & Technical Papers
No Recent Research Postings.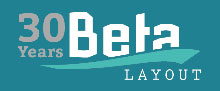 The Beta LAYOUT group, with 170 employees and over 28,000 customers is one of the largest PCB suppliers in Europe. Arne Hofmann's idea of populating one panel with many different PCB orders; hugely reducing tooling and set up costs; revolutionized the prototype PCB industry.

Today, Beta LAYOUT continues to develop services and products for electronic prototype development including 3D prototypes, front panels, laser stencils, tools and accessories for prototype builds. The customer base of students, hobbyists, researchers and development engineers choose Beta LAYOUT for quality, ease of use and value for money.
Presentations
No Presentations Currently Available.
Beta LAYOUT