Research & Technical Papers
No Recent Research Postings.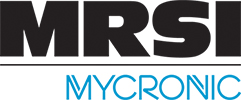 MRSI Systems is a leading manufacturer of fully automated, high-precision, high-speed die bonding and epoxy dispensing systems. We enable customers to optimize the performance of their process including yield, throughput, and uptime by building systems that use our unique expertise.

In summary, this includes our proprietary software, proven hardware, deep process knowledge, state-of-the-art manufacturing, and a world-class customer service team. MRSI's systems are built on common platforms that can be configured to meet specific customer requirements.
Presentations
No Presentations Currently Available.
MRSI Systems
Contact Information
101 Billerica Ave, Blg 3, N
Billerica, MA 018562