Research & Technical Papers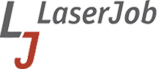 LaserJob has become a pioneer of laser cut SMD templates in Germany. The Laser processing systems are developed by the company directors using only high-grade components.

Our new generation of metal stencils are the NanoWork stencils (nanocoated SMD stencils) for optimized aspect and area ratios, excellent solder paste release, significant less cleaning cycles on bottom side.
Presentations
No Presentations Currently Available.
LaserJob GmbH
Contact Information
Liebigstrasse 14
82256 Fuerstenfeldbruck
Phone: +49 (0) 8141 52778-0
Fax: +49 (0) 8141 52778-69