Research & Technical Papers
No Recent Research Postings.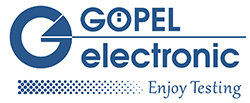 With advanced testing and inspection systems for electronic assemblies and printed circuit boards, GA-PEL electronic helps discerning customers from various industry sectors to maintain their commitment to quality.

The company's wide range of technology provides a basis for finding manufacturing defects at every stage of the product life cycle from design to end-of-line.

The aim is always a flawless finished product, whether it is manufactured in series or a prototype. The Made in Germany seal transcends national borders: with offices worldwide and a global service network, GA-PEL electronic is always on hand for its customers.
GOEPEL Electronic
Contact Information
GA-PEL electronic GmbH
GAschwitzer StraAYe 58/60
07745 Jena/ Germany
+49-3641-6896-0 Fon
+49-3641-6896-944 Fax