Research & Technical Papers
No Recent Research Postings.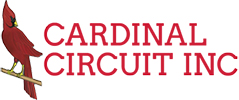 Cardinal Circuit specializes in the buying and selling of Used SMT & PCBA Electronic Assembly Equipment. Operating with honesty & integrity in business for over 15 years, we have developed a highly regarded reputation in the industry for selling quality equipment and standing behind the machines we sell.

Cardinal Circuit is the leading provider of used SMT & PCBA Assembly Equipment worldwide. Employing a technical staff of factory-trained technicians and engineers assures us towards our commitment of providing your company with the best equipment and services available in today's pre-owned/used electronic assembly equipment marketplace.
Presentations
No Presentations Currently Available.
Cardinal Circuit