Research & Technical Papers
No Recent Research Postings.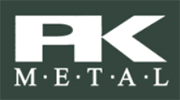 P. Kay Metal supplies a wide assortment of metals, alloys, wire and metal cores for all industries, including contractors and ammunition manufacturers.

In addition, P. Kay Metal, Inc. is a global supplier of soldering materials used in electronic assembly process. P. Kay bar solder, solid wire, cored wire and soldering fluxes have been specified in an array of electronic assemblies, ranging from military to consumer product applications.
Presentations
No Presentations Currently Available.
P. Kay Metal, Inc.
Contact Information
2448 E. 25th Street
Los Angeles, CA 90058 USA
Phone: 323-585-5058