Research & Technical Papers
No Recent Research Postings.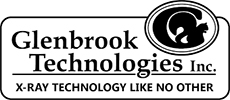 Since 1983, Glenbrook Technologies has continuously reinvented itself, adapting our unique x-ray imaging technology for evolving global markets.

Building on years of expertise in x-ray phosphor technology, Glenbrook Technologies is known for its innovative and patented fluoroscopic imaging camera. The design and manufacture of our systems include applications for electronic assembly, medical devices, pharmaceutical packaging, small animal research, mail security, and more.

Each system functions as x-ray microscopes, providing users with the ability to examine, in real time, the internal details of small, complex objects at high magnification; objects such as micro-electronics, medical implants, mail, and other applications.
Glenbrook Technologies Inc.