Research & Technical Papers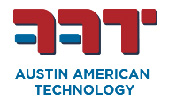 From general purpose to high reliability requirements, AAT systems are design-driven by the science of cleaning. Our systems include batch, inline, aqueous, solvent, spray in air, and spray under immersion with ultrasonics.

Applications include solar panel cleaning, medical, military, aerospace, cleaning printed circuit board cleaning (aqueous and semi-aqueous), SMT, flip chip, BGA, rework, etc.
Presentations
No Presentations Currently Available.
Austin American Technology Corp.
Contact Information
401 Industrial Blvd
PO Box 1489
Burnet TX 78611 USA
512-756-4150