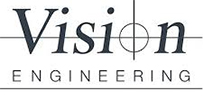 Vision Engineering Ltd is a leading-edge manufacturer of ergonomic stereo microscopes and non-contact measuring systems. Known for their patented eyepiece-less stereo microscopes, which offer operator comfort, their systems are used by electronics manufacturers worldwide for a wide range of general magnification, inspection and measurement applications.

Vision Engineering has a global manufacturing base located in Send, in the UK, as well as a manufacturing and assembly facility in Connecticut, USA.

Vision Engineering Inc.
Supplier Update Form
Use the form below to request updates to this supplier page listing.


Contact Information
Your Address Information is missing.




Line through indicates
social medial link missing.