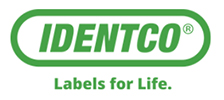 IDENTCO is the leader in electronics identification, offering extreme durability, solvent and chemical resistance, anti-static properties, thermal printing, precise label application, and custom-designed solutions for applications that range from PC Board assembly to industrial automation.
Identco International
Supplier Update Form
Use the form below to request updates to this supplier page listing.


Contact Information
Your Address Information is missing.




Line through indicates
social medial link missing.