Research & Technical Papers
No Recent Research Postings.
More Information
No Additional Information.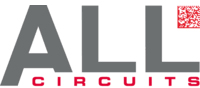 ALL Circuits is France's largest EMS with manufacturing facilities in Meung-sur-Loire and Bayonne, France and overseas manufacturing in Tunisia and Mexico, as well as a design studio in Angers, France. Success has been assured by being extremely customer focused and by ensuring that process innovation and automation remain at the core of the company's DNA. ALL Circuits offers tailor-made design, industrialization, manufacturing and supply chain services at all stages of your products' life cycle. With 2,000 people, 28 SMT lines and automated back-end in 4 plants, ALL Circuits ships more than 300,000 PCBAs and electronic devices per day all over the world. Mastering applications covering the automotive, industrial, energy, medical, transport and communication sectors, ALL Circuits is the EMS company with which to build your future.
ALL Circuits
Contact Information
N°6, 3éme Avenue
Parc Synergie Val de Loire
45130
MEUNG-SUR-LOIRE, FRANCE