Research & Technical Papers
No Recent Research Postings.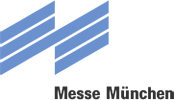 Connecting Global Competence: True to this leitmotif, Messe München connects people all over the world—and has been doing so for more than five decades. Our mission: Offering our customers the best platform for successful business, at the Munich home location and around the globe.
Messe München International