Research & Technical Papers
No Recent Research Postings.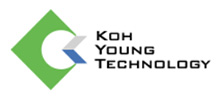 Koh Young Technology specializes in the design and manufacturing of 3D measurement and inspection equipment for the global circuit board assembly and semiconductor markets. Direct sales and support centers are located in the United States, Europe, Japan, Singapore, China (Shenzhen) and Korea.
Koh Young Technology Inc.