nScrypt, Inc.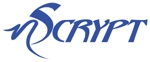 nScrypt is an advanced materials dispensing technology company focused on nano- and picoliter technologies. We sell microelectronics dispensing systems ready for manufacturing floors or the laboratory. We also conduct cutting-edge biomaterial and tissue engineering research using the same systems but modified for bioprinting.
3251 Progress Drive, Suite D
Orlando, FL 32826
Phone 407-275-4720
Fax 407-275-4759
Precision Microdispensing on Multi Curved Surface
Precision microdispensing conductive paste on additively manufactured multi-curved surface.
Press Releases
Technical Papers
Research